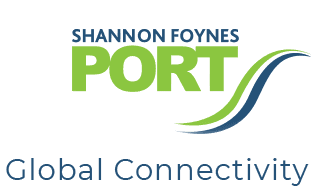 Shannon Foynes Port Company is Irelands largest bulk port handling in excess of 10 million metric tons annually. The Port facilitates cargoes for all the major economic sectors such as Energy, Agriculture, Industry and Construction to name some.
Bulk cargoes handled include dry bulks, liquid bulks, break bulks and project cargoes.
Typical cargoes include renewables (biomass and bio-fuels) liquid fuels and chemicals, ores, coal and other energy products, agri-business produce (animal feedstuffs,  fertilisers and molasses), recyclable materials, construction materials (cement, steel and timber) and various project cargoes. The latter includes wind turbines for wind energy projects, a strategic growth market for Shannon Foynes Port Company due to our natural deep-waters.
Our expertise in bulk cargo logistics, from facilitating vessels ranging from coasters to capesize, to expanding quayside and storage facilities, with 1,200 hectares of land available for expansion, as well as our specialised handling capabilities and state of the art equipment makes us the premier port for such activity in Ireland.
The confluence of climate change targets, the west of Ireland's renowned wind resource, our natural deep-waters - the only Irish waters deep enough to handle the world's largest vessels – and our proximity to the world's busiest shipping routes presents a huge opportunity for Shannon Foynes Port Company, our customers, investors and the wider region. 
One of our key targets is to maximise the natural attributes of the Shannon Estuary and our Port from a 'renewables' perspective, with the potential to transform our Port into a global renewable energy hub.
Shannon Foynes Port Company recognises that the future development of ocean energy systems will be an important element of Irish and European future policy, and is committed to ensuring that its resources, capabilities and above all, key strategic location fully supports initiatives in this sector.