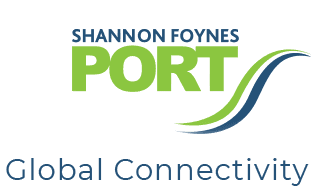 Shannon Foynes Port Company provides the full range of storage facilities at its Foynes and Limerick facilities expected of a modern, international port company with over 70,000 sq/m of covered storage available.
At Foynes Port we are in the process of developing a new 38 hectare port storage area with full planning permission already granted. The first phase of this development includes planning permission for 12,000m2  of new warehousing and all associated services. Adjoining the Port, this area is ideal for all types of supply chain facilities such as bulk warehousing and storage, unitised storage and distribution centre location.
We are committed to ensuring that a supply of top-quality storage solutions is available for all port users, as this provides a vital link in the overall supply chain.
From on-quay and near-quay open storage to a range of warehousing solutions which are available for short or long-term letting, we have a flexible suite of options to meet customer demands.
For further details please contact: