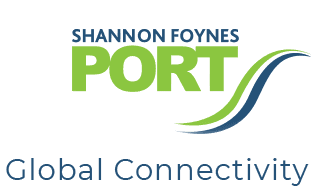 Shannon Foynes Port has embarked on a programme to transform the quite extraordinary Bannatyne Mill building at our Limerick Dock, from a disused grain store into what will be a unique but stunning commercial property with few equals as a work location.
The project will see its redevelopment delivered in a way that retains the rare and rustic architecture of this remarkable building and yet transform it into a modern office space ideal for the services sector and capable of accommodating up to 430 employees. The 3,000sq/m Bannatyne Mill, which was built in the late 1800s, is a detached eight-bay, five-storey limestone former corn store that looks out onto the Limerick Docks and the River Shannon. A unique feature is that its frame is made of cast iron, yet this former industrial building has an impressively high standard of detail.
The project will involve conservation, restoration and new works to Bannatyne Mill, including significant internal modifications that will pay absolute respect to its industrial and rugged industrial charm.