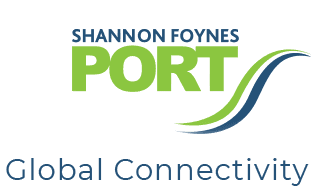 Our Limerick City terminal, Ted Russell Dock, is our second largest general cargo port and based in the heart of Limerick, one of Ireland's fastest growing cities.
The 4.5ha water area has almost 1km of quays and can accommodate vessels up to 152m long with a beam of 19.8m.
The terminal, which is 2.5km from the motorway, handles a range of dry bulk, break bulk and liquid cargoes and has extensive set down and warehousing facilities.
The Port estate at Limerick consists of 45 hectares and in order to guide future development at Limerick Docklands, Shannon Foynes Port Company published the Limerick Docklands Framework Strategy (LDFS) in 2018.  The primary objective of the LDFS is to retain the working port of Ted Russell Docks and to commercialise the adjoining non-core areas in the wider port estate.   The implementation of the LDFS will transform Limerick Docklands  into an economic hub for the city and region.